Re-Juvenate operates a trial class system for all new customers, which allows you to try pilates at a reduced price, and enables your instructor can make a proper assessment of your body.

When coming in to the studio, please bring a pair of socks (preferably with sticky soles), a small sweat towel, and a bottle (we provide water but not cups).

Private classes provide the perfect environment for learning pilates, as you are exposed to the full range of specialist machines. Private classes give you the undivided attention of your instructor, who achieves a deep understanding of your issues and target, and tailors your classes accordingly. We also offer private duet classes, in which 2 of you share the exclusive attention of one instructor.

Our regular pilates group classes are mat, reformer, and cardio-lates. Mat classes teach the fundamentals of pilates, and have the added benefit that you may practice at home without specialist machines. Reformer machines give extra resistance and movement, adding variety and an extra challenge. Cardio-lates is a mixture of classical pilates and high-intensity training which will raise the heart rate, burn calories, and improve fitness levels. We recommend a mixture for best results.

We may also provide classes (according to demand) in tension release, where we focus on releasing muscles surrounded by tense fascia, and for specialist populations, such as pre- and post-natal, and gold classes for senior students.
Private Classes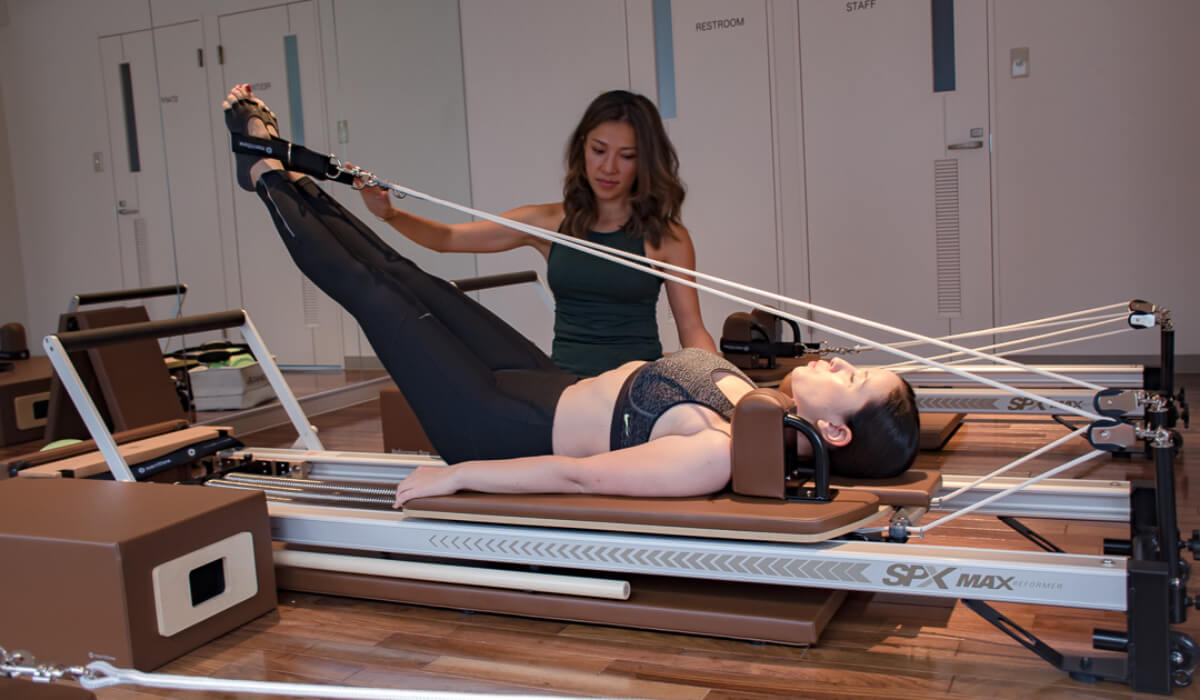 Private Class (Individual)
Learn to use the full range of specialist equipment, such as cadillac, tower, chair, and barrels, as well as mat and reformer. Share with us your current physical state, and your target. Your instructor will tailor the program according to your specific requirements.
Duet Class
Duet classes are designed for those who wish to train with a friend or loved one, and still have the full attention of your instructor.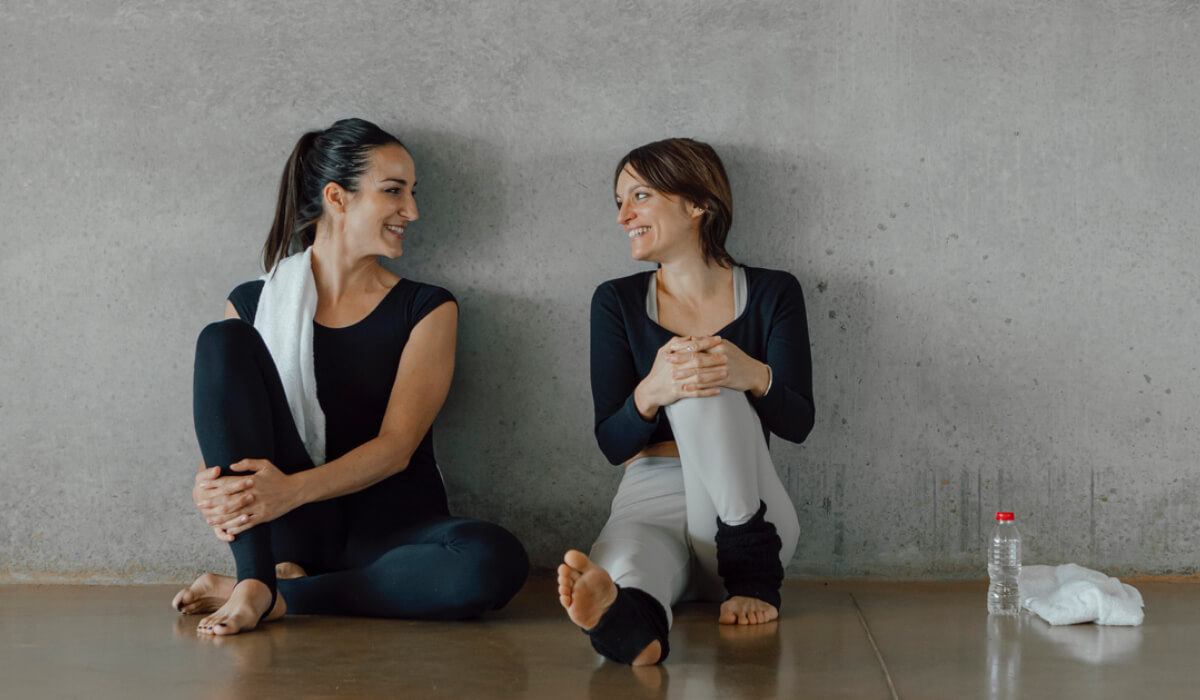 Group Classes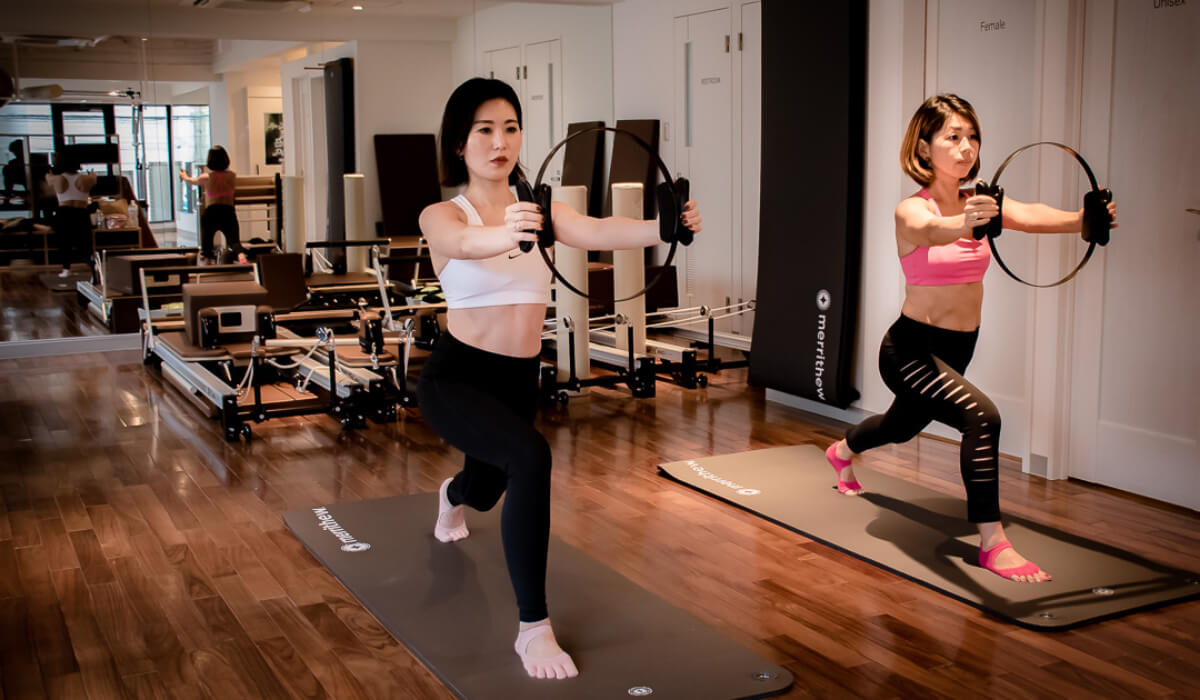 Group Mat
Learn the foundations of pilates: how to engage and control your core during exercise. Mat pilates has the added benefit that it can be practiced at home. Class sizes up to 6.
Group Reformer
The reformer employs a sliding carriage and adjustable springs to regulate resistance and support, as well as pulleys and ropes to engage the limbs, providing a more varied and challenging workout. The reformer enables training using eccentric muscle movement, unlike a regular workout which focuses mainly on concentric movement. Class sizes up to 6.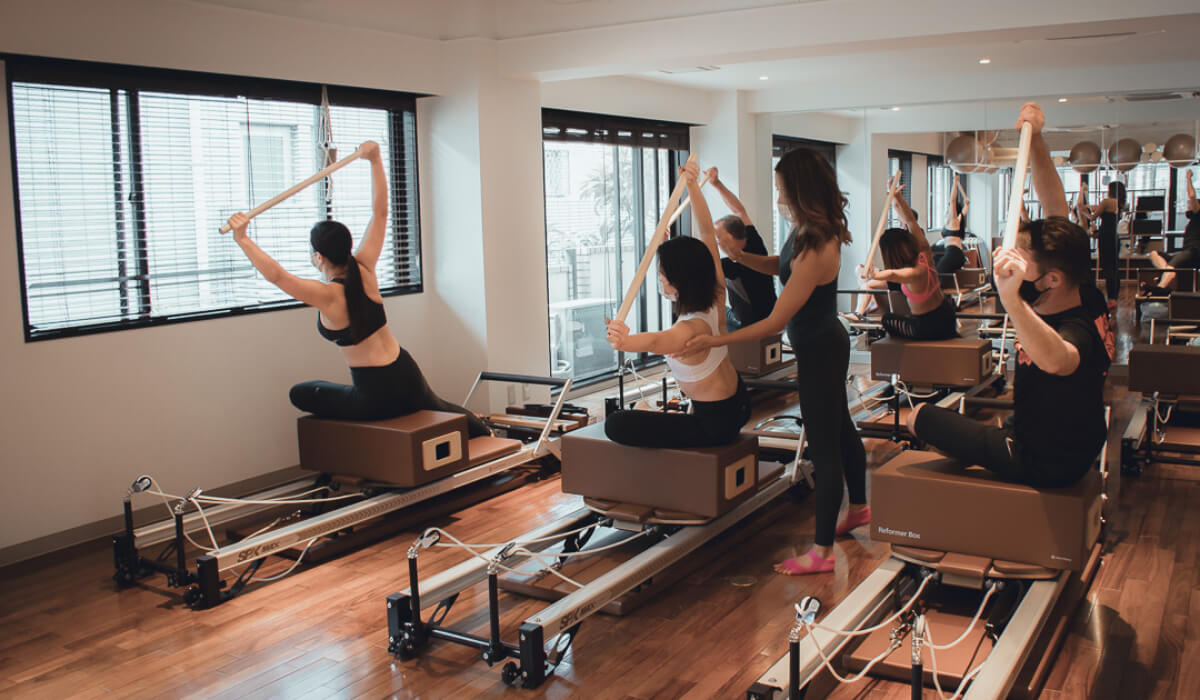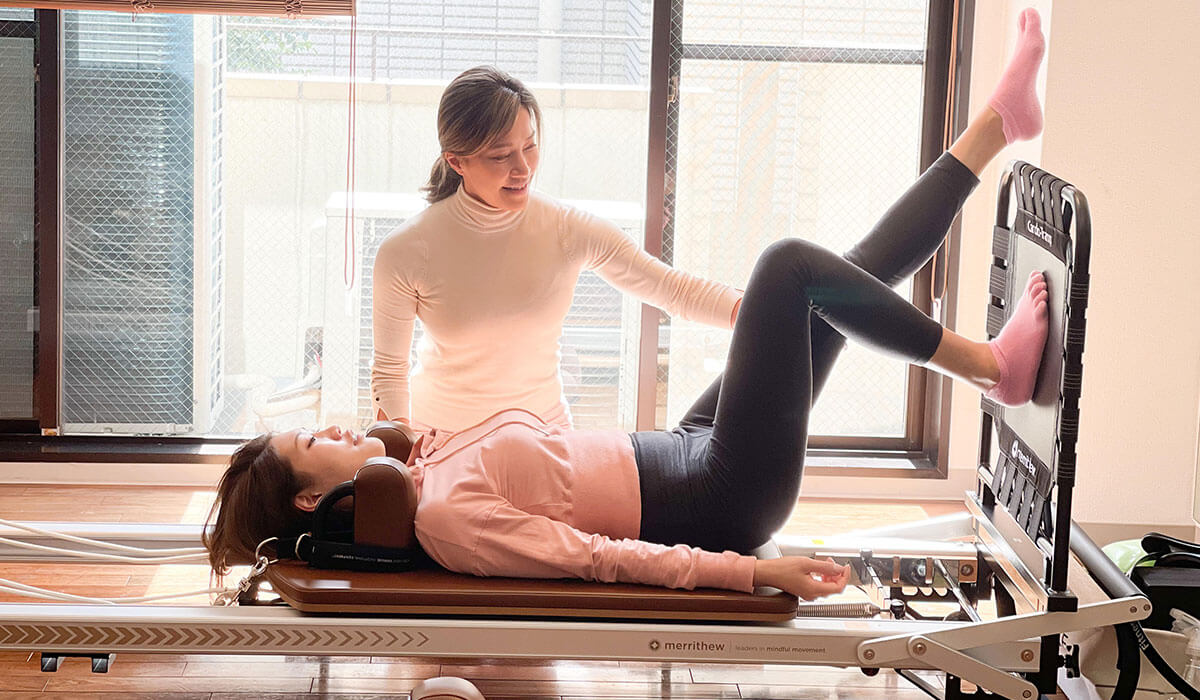 Cardio-lates
Combined reformer and mat class, and also uses props. Builds muscle strength and aerobic fitness at the same time. Raises heart beat into target zone to increase fat burn. Good for those who need to offset excess calorie intake, after eating or drinking too much. Designed for people who are accustomed to pilates exercise. Not recommended for anyone recovering from injury or suffering from pain or discomfort around the pelvis or spine.
Specialist Classes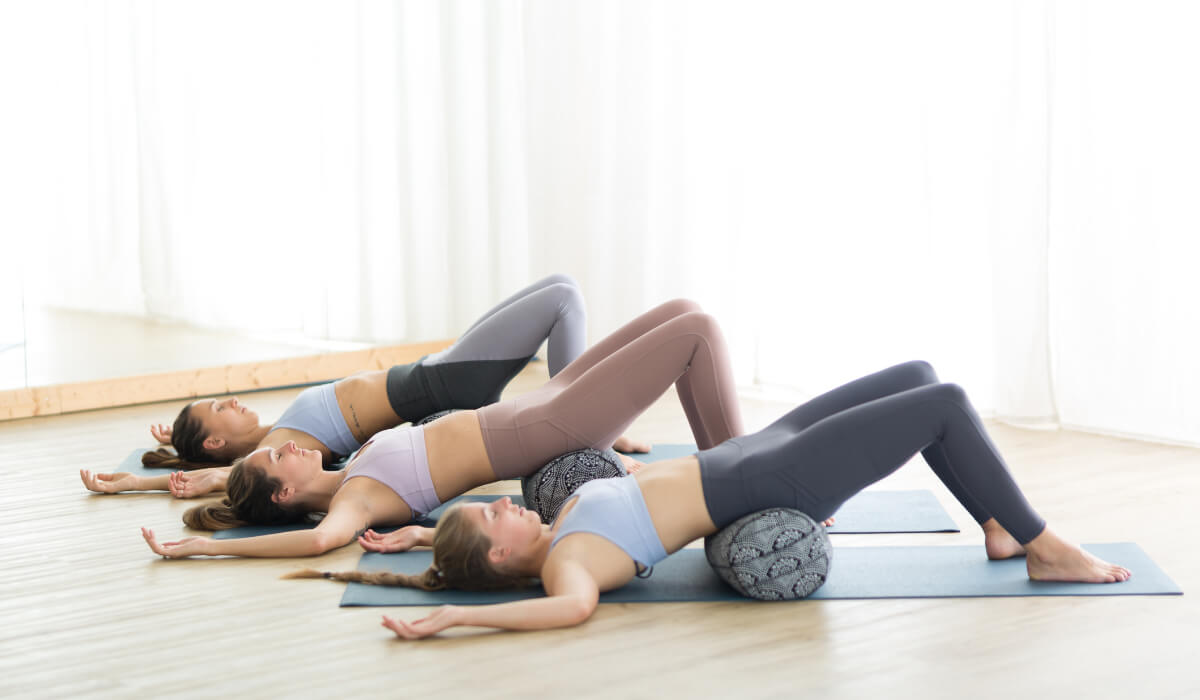 Tension Release
The large muscles of the body are surrounded by fascia, which can become stiff and tense as a result of our modern lifestyle. We show you the techniques to release this tension, and allow the muscles to engage their full range, providing the basis for you to get more from your mat and reformer classes. Class sizes up to 8.
Pre-Natal
After the beginning of the 2nd trimester, those with a doctor's note may join this class, in which we shall show you how to maintain correct posture and build strength for your upcoming delivery.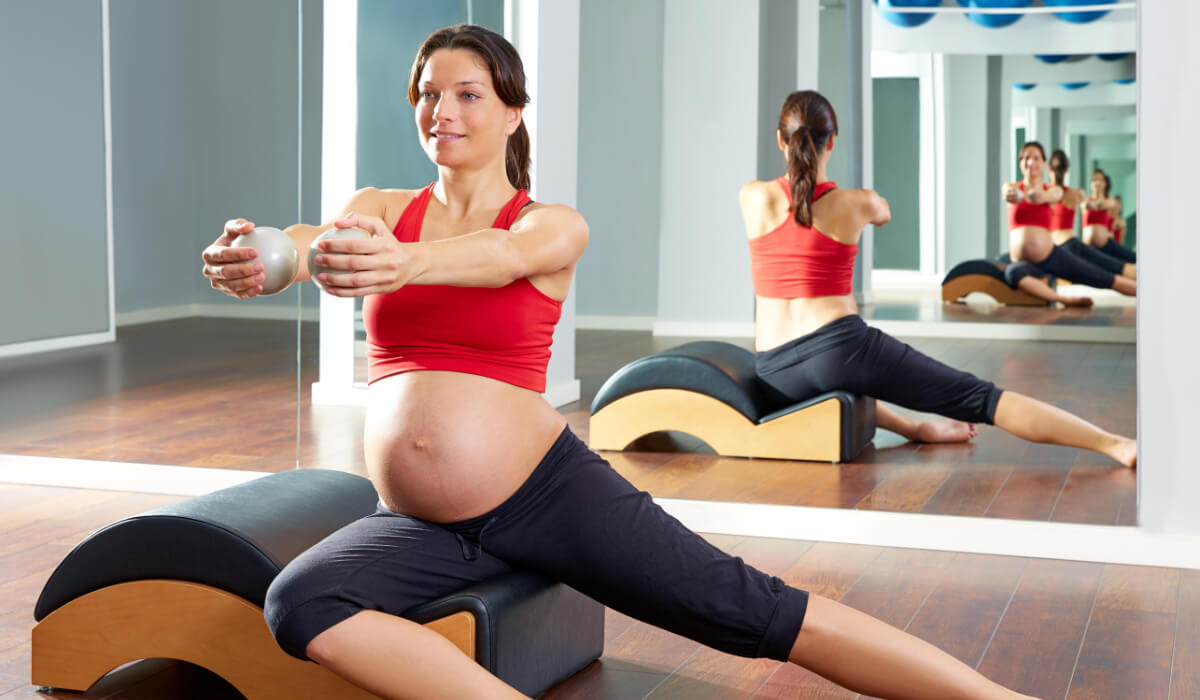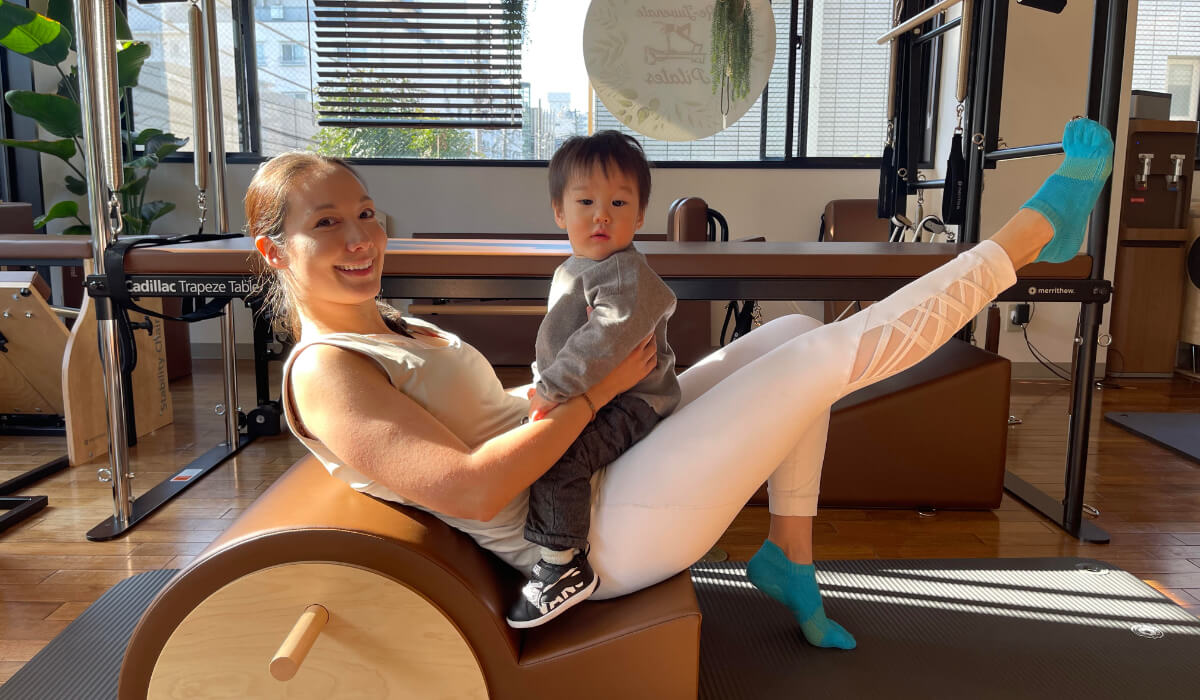 Post-Natal
Those with a doctor's note may join this class six weeks after delivery, where we'll show you how to rebuild the pelvic floor, and tighten the abdominals.
Gold
Designed with senior students in mind. Being a low-impact for of exercise, Pilates is the ideal workout for seniors, as it improves strength and stability, without exposing joints and ligaments to undue strain.